No more mess in your kitchen!😍Nail-free, easy to stick, you have six hooks to organize your staff!
FEATURES
Convenient Hooks: This product is widely used in bathrooms, outdoors, in kitchens, etc., including wall hooks, coat hooks, key hooks, plant hooks, bath towel hooks, and picture hooks. It is also ideal for Christmas lights and Christmas wreaths.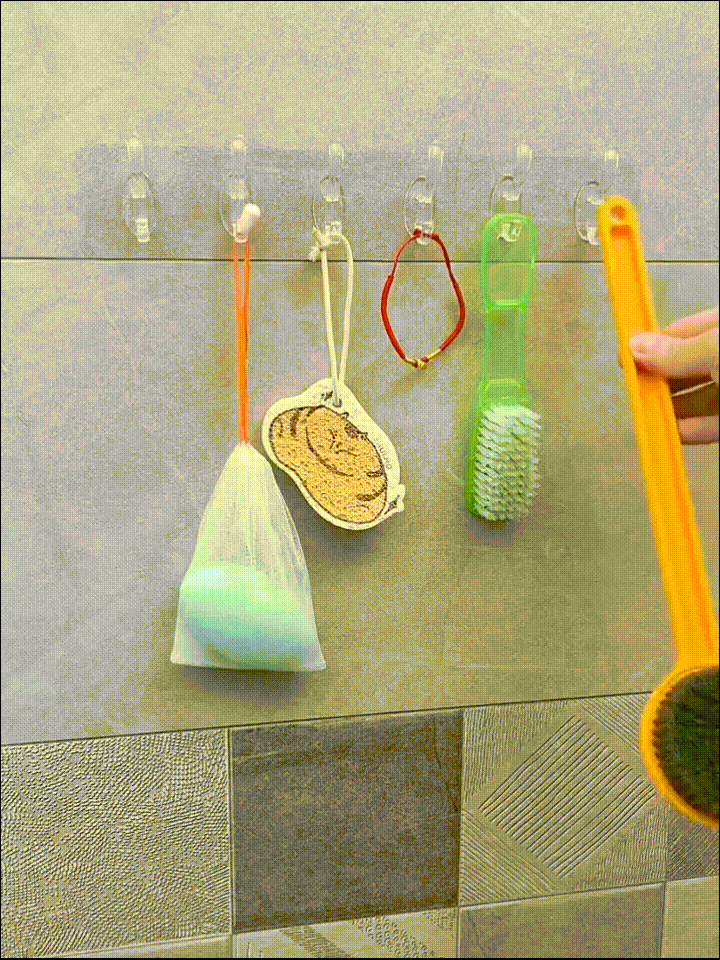 Easy to Use and Reusable: Just clean and dry the wall surface, then stick the hook on the surface. It is easy to clean and reposition without damaging the surface. If you use a hair dryer to dry, it can be reused, much better than the suction cup hook.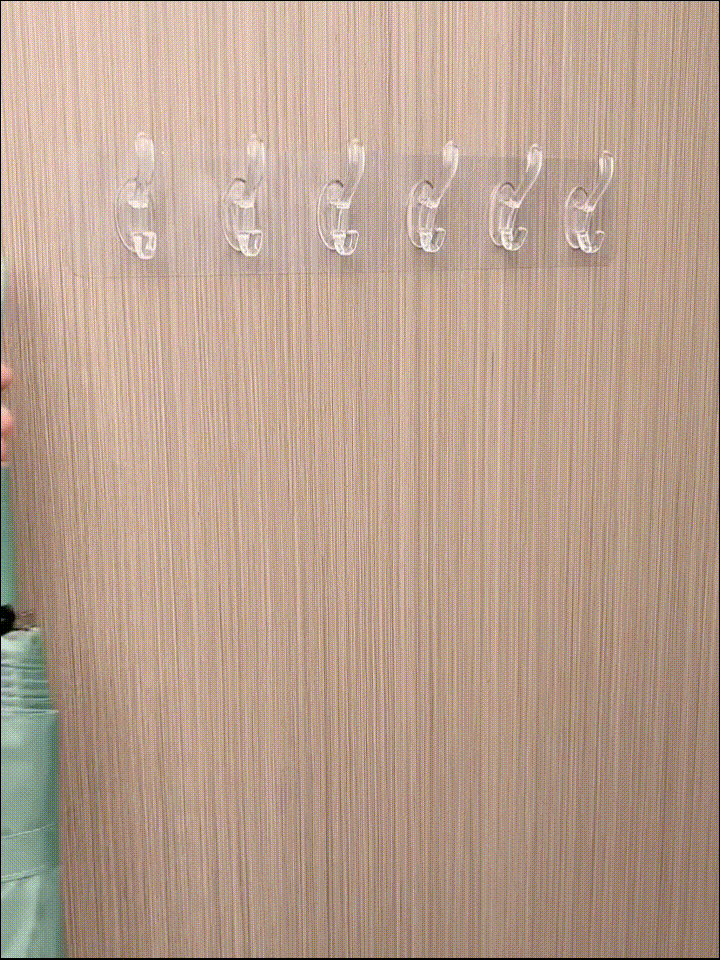 Suitable for Various Surfaces: This product is widely used on various surfaces such as brick, glass, metal, wooden doors and stainless steel. Especially suitable for hanging shower, bathroom accessories, kitchen utensils and other tools.
Perfect Design: The stylish and simple design makes it almost invisible, which is very suitable for beautiful home decoration. The hook is made of premium PVC material to ensure quality and durability. Small and lightweight design, multiple functions.
Adhesive Hooks: 1 set of 6 non-damaged hooks, no nails or drilling required. Waterproof, oil-proof, high and low temperature resistance.
SPECIFICATIONS
Colour: transparent

Material: PC

Scene: bedroom, kitchen, living room, classroom, office

Weight: about 50g

Package: 1 set of multi-function hooks