Made of durable material, these cable ties have good high temperature resistance, waterproof and wear-resistant and strong load-bearing properties, which will not break easily and can be used for a long time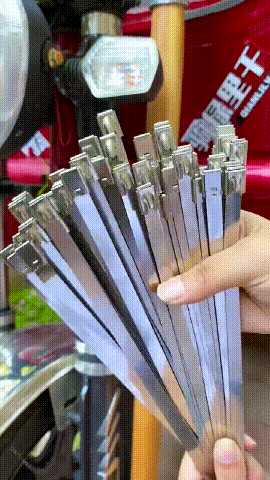 FEATURES:
All parts of the metal compression strip are heat and corrosion resistant. It's also great for use in harsh outdoor environments, with a 20-year lifespan.

Maximum working load 300 lbs. Resistant to any low temperature environment and high temperature environment.

No special tools are required, just use pliers to pull the tightening band firmly and deal with the excess

This multifunctional cable zip ties are widely used in machinery, vehicles, gardens, farms, cables, pipes, roofs, basements as well as Outdoor binding perfect for use in harsh outdoor environments as well
SPECIFICATION:
Material: Stainless Steel
Size Details:15cm x 0.46cm/5.91" x 0.18"