---
🔥The perfect storage device, there is no worries after traveling!🔥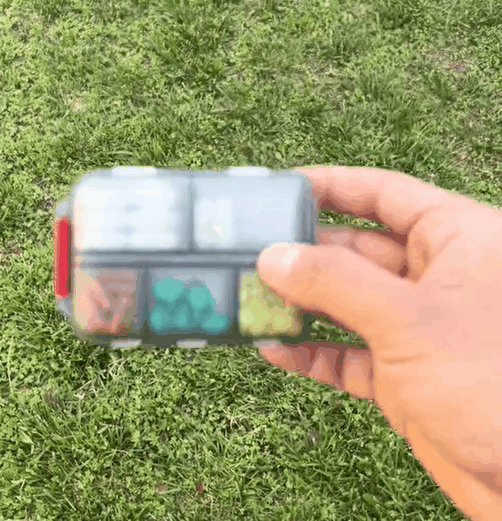 Essential for trips and exterior.
The pastillera provides an installation for your trips and sports outdoors, you can leave the pills behind and enjoy your simple life.
Perfect design:
With 10 individual compartments on both sides, there are 2 compartments sizes for your different amounts of pills.
Good sealing yield: with safe lid in each compartment of the medication container,each lid can be opened or closed through closures individually.
The closing cover is resistant to the air and keeps your medications in good condition.
Multipurpose:
The pastillera can also be used for jewels, such as rings, necklaces, earrings, hand chain.
Package dimensions: 4.72 x 3.39 x 2.36 inches; 3.17 ounces