This week's special event: Randomly selected 200 lucky customers to get double the order product every day.
We will send you an email, please remember to check, thanks for your support
Safe. Fast. King-Sized Wood Splitting
INSPIRATION GROWS AGAIN
From the maker of the award-winning original Kindling Cracker, this king-sized version maintains the same incredible design quality, while increasing your firewood splitting capabilities even more
inside dia., keeping your fingers safely away from the blade, while allowing you to split wood almost 40% larger than with the original Kindling Cracker
By adding height to the original Kindling Cracker, the taller 17in.H king-sized frame makes it possible to split longer pieces of firewood without worrying about running out of room below the splitting wedge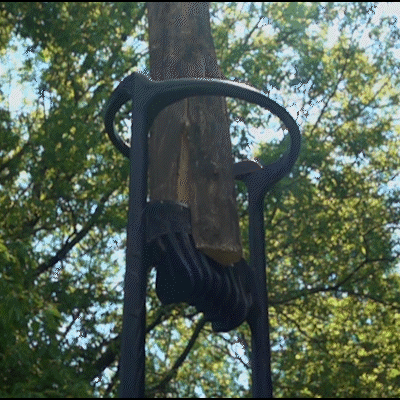 PREMIUM BUILD, TIMELESS PERFORMANCE
Quality abounds in this rugged, one-piece cast iron frame, custom forged in an industry-leading Australian foundry
The beefy, H-designed base features a broad 10.5in.W stance with permanent-mount bolt holes built right in, offering the steady, rock-solid hold you need while splitting wood
A perfectly angled splitting head that never needs sharpening pairs with a durable frame design with no moving parts to break, offering virtually maintenance-free performance
Smart construction and a timeless design ensure that, with just a bit of care, the Kindling Cracker King will stand ready for use and be handed down for generations
SAFE AND EASY TO USE
There's never any need to swing a sharp, heavy axe — the cast iron splitting head remains stationary, permanently mounted inside a cast iron frame
Just place a piece of firewood inside the 9in. dia. iron safety ring and firmly strike it with a blunt instrument, such as a hammer, mallet or even another piece of wood, easily driving the wood down onto the stationary wedge head
Safely splits a full stack of firewood, quickly creating kindling for your fireplace, fire pit, pizza oven, sauna, barbecue, smoker, and more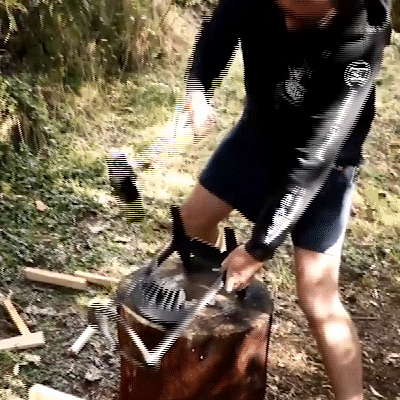 If you need to create kindling for your campfire, wood stove, fireplace or pizza oven and you don't want to risk injury by using an axe, the Kindling Cracker is just what you need. Built in Australia with an award-winning, patented design, it's the safer, faster and easier way to make the best kindling for your fire.
FEATURES + BENEFITS
A safe and easy way to make kindling with no moving blade or sharpened object passing by your hands
To split a piece of wood, place it inside of the frame and strike it with a maul
Splits firewood with less force than a standard axe
6.5in. inside dia. top ring; 12in. height
Made of high-quality cast iron in Australia
Virtually maintenance-free
Bolt holes for permanent mounting
Great for indoor or outdoor use